We hope you'll help us fundraise for Children's Miracle Network!
We're proud to partner with our local Children's Miracle Network hospitals, UCSF Benioff Children's Hospitals in San Francisco and Oakland; and you can easily help with our fundraising efforts this month!
Duracell has generously joined with Ace Hardware to support Children's Miracle Network through their 2017 Ace Cares for Kids program, powered by Duracell, providing donations in CMN hospitals across the country. PLUS, Duracell is offering a $2 instant rebate to Ace Rewards customers on select Duracell multi-packs in August! (mail-in rebate also available).
We just completed our successful "Round up for Kids" event and our #MiracleBucket event the first week of August – thank you for your support, and your change, for our local CMN Hospitals, UCSF Benioff Children's Hospitals in Oakland and San Francisco.
During our 5,000th Store Event, a portion of select cleaning products will also go to Children's Miracle Network Hospitals.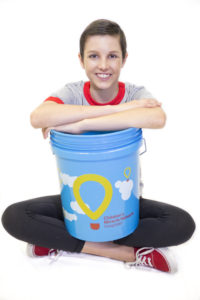 We'd love to hear "What is your Why?" for supporting Children's Miracle Network fundraising efforts. Please post your images and support on social media using the #MiracleBucket hashtag – (we'd love it if you tag us too)!
THANK YOU for your support of our fundraising efforts for UCSF Benioff Children's Hospitals in San Francisco and Oakland!
August Red Hot Buys!
Red Hot Buys through 8/31/17!
Click Below for all the great deals in August.
Monthly Newsletter!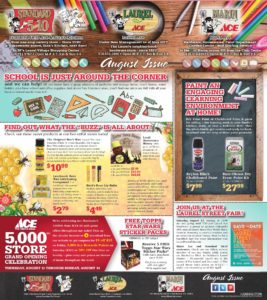 We are delighted to now have a monthly online newsletter, covering news and products from Marin Ace, Laurel Ace, and Standard 5&10 Ace. Click Here to read the full August newsletter. Email us if you would like an email when this is distributed next month and going forward!
The next online newsletter should be online September 13.
Standard 5&10 Ace will continue to distribute a printed newsletter throughout the year. Anyone who would like to ALWAYS receive our quarterly newsletter via USPS,
call 415-751-5767
and ask to be coded "A" for "ALWAYS mail me the newsletter!"