Search Laurel Ace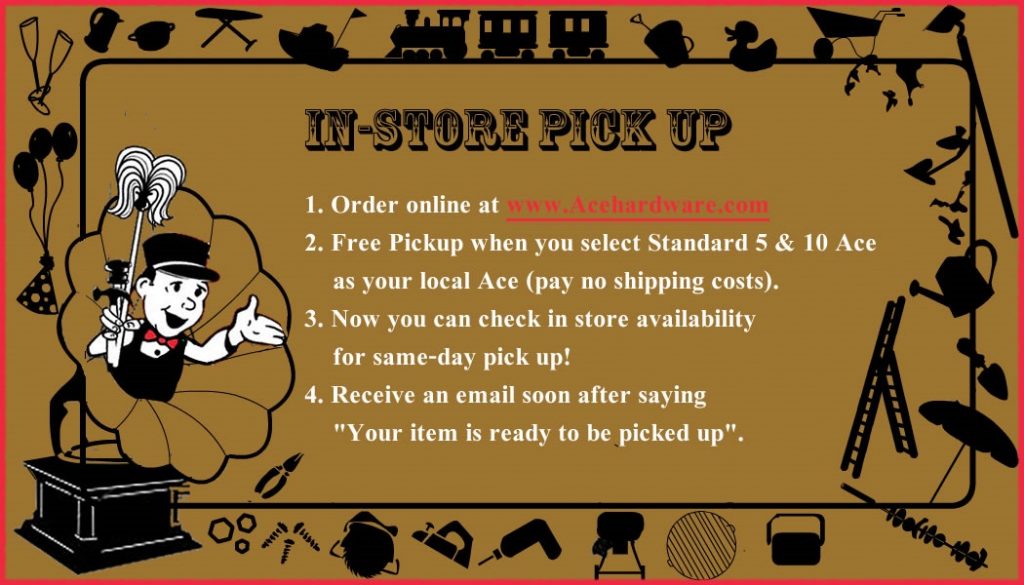 Order online at acehardware.com and pick it up at the store the same day!
Locations
Laurel Ace Hardware
4024 MacArthur Blvd
Oakland
Phone: 510-530-1966
Hours: Mon-Fr 7am-7pm | Sat-Sun 8am-6pm
Marin Ace Hardware
180 Merrydale Rd.
San Rafael
Phone: (415) 479-9393
Hours: Mon-Fr 7am-7pm | Sat-Sun 8am-6pm

Standard 5&10
3545 California Street
San Francisco
Phone: 415-751-5767
Hours: Mon-Fr 8am-7pm | Sat-Sun 9am-6pm

 VIA FACEBOOK: "Like" LaurelAceHw on Facebook, and/or friend Stan Standard for updates and news from all our stores.

 VIA TWITTER:
Laurel Ace Hardware
 Follow our tweets to keep up with sales, coupons and specials.

VIA EMAIL/TELEPHONE/SNAIL MAIL: Call 415 751 5767 or
email our Marketing Department
to be added to our snail mail or email newsletter list.