As a family-run local business, we know that our community matters.
  One of the ways that we honor that is to do charitable giving. Here are some of the ways that we have helped this year:
Donated dozens of gift cards to local raffles and fundraisers
Held non-profit shopping nights, where a portion of our income goes to the non-profit in question
Let groups like the Boy Scouts or school groups hold sales in front of our stores
Lent out our popcorn machine, with popcorn, free of charge to local organizations
Sponsored local athletic teams (from tiny-tots all the way up to the Pacifics in Marin)
Offered a variety of coupons and special offers which are ideal additions to event attendee goodie bags
Periodically done roundups for special non-profits such as UCSF Benioff Children's Hospital
For 2019 we are picking one local non-profit every month to be the recipient of our round up your change initiative.
We will highlight each charity right here as their month comes around, and we are welcome to suggestions.
Our roundup for the month is: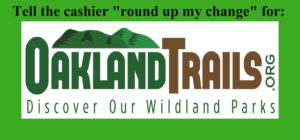 About Oakland Trails:
Oakland Trails is an all-volunteer run non-profit that is, "Dedicated to promoting, maintaining, and enhancing Oakland's wildland parks and trails." Their hope is that "Oakland's wildland parks will be safe and well-maintained, welcoming Oaklanders and visitors alike"
Begun in 2010 to rehabilitate a few trails, In 2014, they became an independent program by entering into a fiscal sponsorship with the Oakland Parks & Recreation Foundation.
Some of their more notable efforts include:
more than 60 free hiking tours, including some geared for seniors and youth
year-round debris removal from trails, clearing overgrowth and fallen trees
identifying, implementing, and supporting needed trail repair, reroutes, and long-term trail maintenance solutions
installation of mosaic trail markers in Dimond Canyon Park
co-founding and directing Oakland Volunteer Park Patrol
major improvements to Palos Colorados Trail, Dimond Canyon Trail, and Camp Trail
01/14/2019 Mid-Month Total so far: $102.98!
Donations made in 2018
Gift Card Donations:
Alamo Elementary School•All One Ocean•Argonne Elementary•Asian Pacific Islander Legal Outreach•SF Boy Scout Troop 333•Brandeis Marin•Burckhalter Elementary•Can Do! (2x)•La Casa de las Madres•Cathedral School for Boys (2018 & 2019)•Chibi Chan Preschool•Children's Disaster Services•Chinese American International School•Chinese Immersion School at De Avila•Clarendon JBBP Elementary (2018 & 2019)•Coleman Elementary School•Congregation Emanu-El•Creative Arts Charter School•Dance Brigade•Thomas Edison Charter Academy•Epiphany Center•Fairfax Car Show•Fairfax-San Anselmo Children's Center•Friends of the Urban Forest•Galileo Academy PTSA•Gateway High School•Gilead House Novato•Glenwood Elementary School (2018 & 2019)•Godmothers of Timothy Murphy School•Halleck Creek Ranch (+ 200 $5 coupons)•Jewish Community High School (+ 65×2 coupons)•Francis Scott Key Elementary School•Joaquin Miller Elementary School•Lawton Alternative School•Legal Aid of Sonoma County•Claire Lilienthal K-8•Lycee Francais de San Francisco (2018 & 2019)•Marin Athletic Foundation•Marin Builder's Association•Marin County Day School•Marin Foster Care Association•Marin School of Environmental Leadership (2019)•Marin Valentines Ball (2018 & 2019)•Marin Ventures•Marin Women's Commission/Marin Teen Girl Conference•Melrose Leadership Academy•Mercy High School San Francisco (2018 & 2019)•Mills College•Noah's Ark Preschool/Marin Christian Academy/North Bay High School•New Traditions Creative Arts School•Nihonmachi Little Friends (2018 & 2019)•North Bay Children's Center•Eglise & Ecole Notre Dame des Victoires•Oakland Charter Academy (2019)•Oakland Garden School•Oakland Youth Chorus•Olive Elementary School•One Fifty Parker•Our Family Coalition (x2)•Redwood Heights Elementary•Rocky Mountain Participation Nursery School•Rooftop Alternative K-8•Ross Valley Women's League•St. Brigid School•St. Monica School•St. Patrick School (2018 & 2019)•St. Thomas the Apostle School•Saints Peter and Paul School•San Francisco Boys Chorus (2018 & 2019)•San Francisco Day School•San Francisco Pacific Academy•San Rafael Chamber of Commerce•San Rafael Fire Foundation•Schurig Center for Brain Injury Recovery•Commodore Sloat School (2018 & 2019)•Soroptimist Int'l of Novato (2018 & 2019)•Star Academy•Sun Valley Elementary•Sunny Hills Services•Sunset Elementary School PTA•Town School for Boys•Urban School of San Francisco•Wah Mei School•West Portal Elementary School•Alice Fong Yu Alternative School
---
In-Kind Donations:
Hatch
Laurel District Association
Laurel Street Fair (Sponsorship)
Melrose Leadership Academy (seeds)
Oakland Trails
Pollinator Posse' (donation)
Skyline High School (Garden)
United for Success Academy (Garden, Theater)
Walk Oakland Bike Oakland (paint)
Past round-up recipients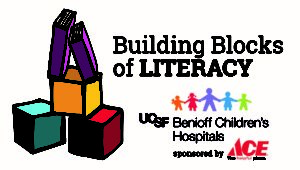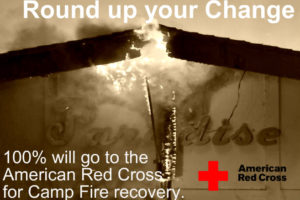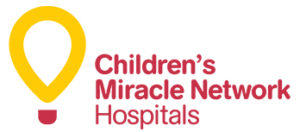 If you have a non-profit that you would like to suggest, or if you are on the fundraising committee of a non-profit that could benefit from gift cards, sidewalk sales, or any other item, please fill out this form and either Michelle Leopold or her plucky assistant Beulah Vega will get back to you