Marin Ace In The News
We loved seeing our customers and staff on KTVU in January!: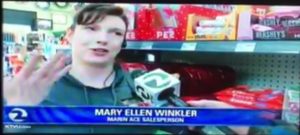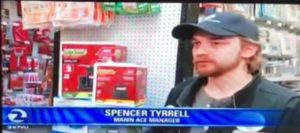 Read our Latest Newsletter!
Anyone who would like to ALWAYS receive our quarterly newsletter,
call 415-751-5767
and ask to be coded "A" for "ALWAYS mail me the newsletter!"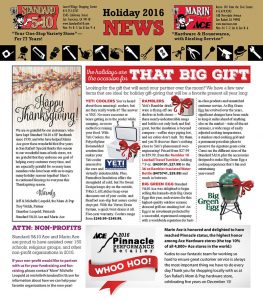 Get your Chicken Feed at Marin Ace!
We offer 50# Organic bags ($32.99), pellets or lay crumble.We care about your chickens too! Our Hunt & Behren's Organic Chicken Feed must by law utilize non-GMO corn, soybean, and canola, and H&B has been an organic certified facility since 2003.
Services
at Marin Ace
Offering Chip Keys and Fob Keys as well as Knife Sharpening!
Other services include Monday 55+ Senior Discount Days (10%), Friday Facebook Freebies, Key Duplicating, Lock Re-Keying, Paint Color Matching, Household Battery and Fluorescent/CFL Recycling, and more!
Ace Rewards
Instant Savings
Ace Rewards members get INSTANT SAVINGS every month on select sale items. Take advantage of hassle-free rebates at the register by joining Ace Rewards today at any register – and let us rebate you for shopping at Standard 5&10 Ace and Marin Ace!
All plants & seeds at Marin Ace are neonic-free

Click here to read why we're doing this…
HINT: We love our pollinators!
Employment at Marin Ace
& Standard 5&10


Click Here for more information, job descriptions, and applications.