Renovation completed in October!
Re-Opened April 26 under new management!
Hours:
7am to 7pm weekdays,
8am to 6pm weekends
Changes & Continuity!
You'll find the best of the familiar faces at Laurel Ace, with great helpful new team members joining our legacy team, again open DAILY with LONGER HOURS to better serve our customers! The dust from our renovation is nearly gone and we celebrated our Grand Reopening October 20-22. You'll now find 4 registers in a more convenient location, new fixtures throughout the store, and reformatted horizontal aisles which allow additional products including a larger Housewares Section, Nursery & Garden Section, and the addition of Seasonal Merchandise to make your shopping more FUN at Laurel Ace!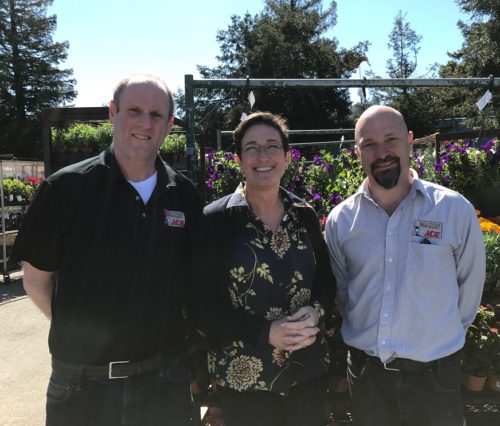 New Owners/ New Management as of April 26, 2017:
Jeff  & Michelle Leopold, the "Mom & Pop" behind our old-fashioned hardware stores (Left & Center) and our business partner and General Manager Troy Welch (Right)
Legacy Team Member Ralph Pelto is our Store Manager, with Kay Sirota as Assistant Manager.
We look forward to helping you again at Laurel Ace!
Thanks for a GRAND Grand Reopening Celebration 10/20-22!
Special thanks to our partners who celebrated with us over the weekend:
Valspar Paint

Local Hometown Honey

Sodastream

Oakland Trails

Big Green Egg

Weber Grills

Now Designs!
Services
at Laurel Ace
Offering Chip Keys and Fob Keys as well as Screen Repairs, Glass and Plastic Sheeting cut to size, pipe cutting and rethreading, Rug Doctor Rentals, propane gas tank exchange, and chains piping and tubing cut to order.
Other services include Monday 55+ Senior Discount Days (10%), Paint Color Matching, Household Battery and Fluorescent/CFL Recycling, 10% Military Discount year-round, and more! Plus bring us your old Old Glory and we will have your flag retired in a manner befitting our great nation.
And now – knife sharpening, just in time for pumpkin and turkey carving!
Click here to see all of our services
Ace Rewards
Instant Savings
Ace Rewards members get INSTANT SAVINGS every month on select sale items. Take advantage of hassle-free rebates at the register by joining Ace Rewards today at any register – and let us rebate you for shopping at Laurel ACE,  Standard 5&10 ACE and Marin ACE!
Employment at Laurel Ace, Standard 5&10
and Marin Ace

ALWAYS ACCEPTING APPLICATIONS FROM HELPFUL PEOPLE: Pick up an application at the store.
Click Here for more information, job descriptions, and applications for jobs at all our locations.
Free Pints of Paint at Laurel Ace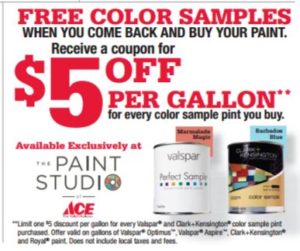 Visit Our Other Stores
Standard 5&10 Ace & Marin Ace Hardware
Standard 5&10 Ace is our proud big sister, a 78-year landmark in San Francisco with one final remaining five and dime store in SF's Laurel Village Shopping Center. In 2011, we expanded and opened Marin Ace, our hardware store in San Rafael. And Laurel Ace is delighted to be the oldest, but newest, hardware store to our family. At all of our stores, we strive to bring you unmatched selection, value, and service.
Marin Ace is located in the ♥ of Marin County at the former Sizzler, off 101 across from the Civic Center at the North San Pedro Road exit in San Rafael.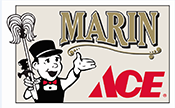 Marin ACE Hardware
180 Merrydale
(formerly The Sizzler at 3725 Redwood Highway)
San Rafael, CA 94903
415/479-9393
Marin Ace hours: M-F 7-7, S-S 8-6
Visit Standard 5&10 Ace and say hi in person. And right next door, our housewares annex, Stan's Kitchen!
Standard 5&10 Ace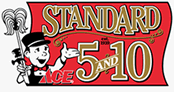 3545 California Street
San Francisco, CA 94118.
415/751-5767
Standard 5&10 hours: M-F 8:00-7:00 pm, S-S 9-6