Laurel Ace 101st Birthday & 2nd Floor Celebration Details
Celebration October 28-29-30, 2022
Have you seen Laurel Ace's new 2nd Floor? We rearranged the store (again, sigh – we know just when you figured it all out again!) AND we have double the retail space now to have even deeper selections of all the items you're looking for at your friendly neighborhood hardware store!
Join us October 28-29-30 for a weekend of activities!
Thank you to our special guests and vendor helpers: FRIDAY 10/28: UCSF Benioff Children's Hospital Oakland, The Ace Foundation for CMN, Milwaukee Power Tools, SATURDAY 10/29: Weber Grills, Women's Cancer Research Center, KBLX Radio (Bonneville Media), SUNDAY 10/30: Our Water Our World, Alameda County Beekeepers Association, Green Mountain Grills, and again, live remote with KBLX Radio! Plus great giveaways from our other stores and Gorilla Glue Products.
Full Circular with all product specials here: Final Circular for distribution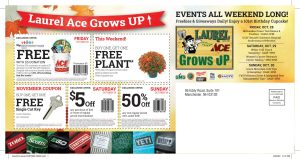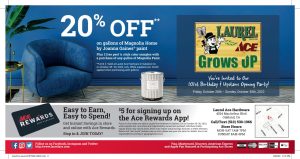 And learn about our history here: PR Laurel Ace Grows UP
Here is a paper a former employee wrote about the history of the Laurel District, for further reading pleasure! Laurel History – 2008
We are bringing back our Fall Pollinator Event on Sunday 10/30 – read more here about why we help the pollinators!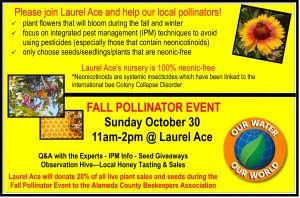 (We're delighted that three of our stores will be holding Fall Pollinator Events over our celebration weekend!)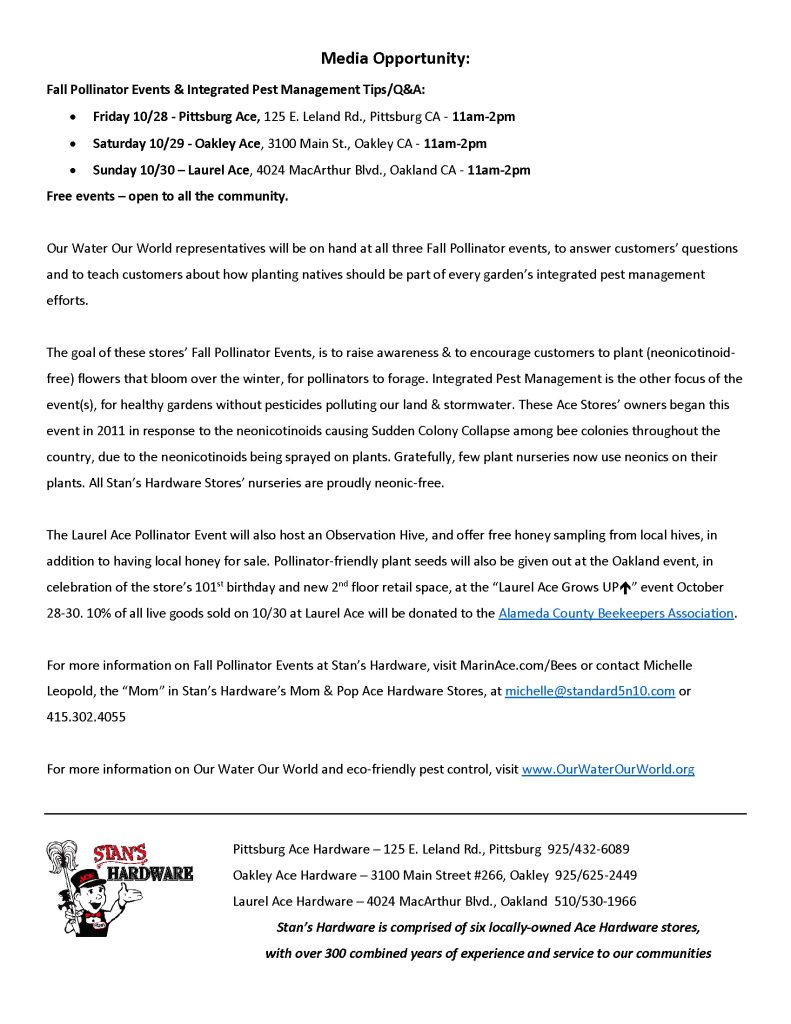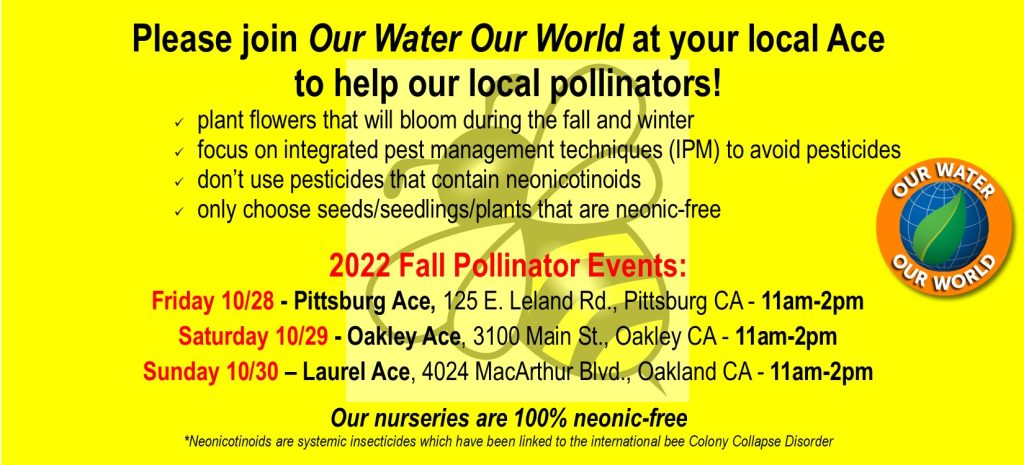 See you at Laurel Ace!
And THANK YOU dear customers, for helping us get to 101 years in The Laurel!